Cable Conduits
Modern applications and products call for wire and cable to introduce them to various rugged environments. Conduits help protect these crucial components from impact, damage, moisture and more. Adding these coverings provides extra assurance for product durability and performance.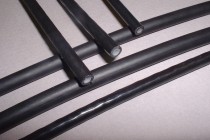 70 Series Braided Reinforced Conduit
MCT 70 Series Braided Reinforced Conduit is ideal for custom controls, push pull controls and cable assemblies. This conduit is a cost efficient conduit housing that…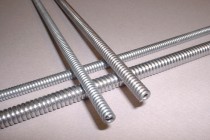 72 Series Bare Bowden Conduit
MCT 72 Series Bare Bowden Conduit is ideal for custom controls, push pull controls and cable assemblies. Bare Bowden type Conduits do not have a plastic…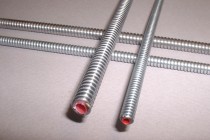 74 Series Bare Bowden with Liner
MCT 74 Series Bare Bowden with Liner Conduit is ideal for custom controls, push pull controls and cable assemblies. Bare Bowden with Liner type Conduits…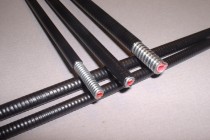 75 Series Bowden With Liner
MCT 75 Series Bowden with Liner Conduit is ideal for custom controls, push pull controls and cable assemblies. The Bowden with Liner Conduit has a plastic…
What Is a Wire Rope Conduit?
Conduits are tubes through which wire rope and cable thread. They come in two general construction materials — plastic or metal — and can be flexible or rigid. Metal conduit can serve as a ground wire in some applications if necessary.
Manufacturers offer conduits in numerous sizes and styles to accommodate different product designs and demands.
Different Types of Mechanical Cable Conduits
Motion Control Technologies carries three primary types of mechanical cable conduits.
Braided
Our braided conduit is lightweight and ideal for light-duty applications requiring flexibility. Choose from two liners and two covering materials depending on your application. We offer these in six different interior diameters.
Metal
Our metal conduit inventory includes Bowden conduit and bicycle conduit. Choose bare Bowden styles with or without liners. Our bicycle conduit is also available bare and lined or unlined in two different sizes. We manufacture these as standard with galvanized piano wire, but stainless steel is also available.
Plastic-Covered
Bowden-style plastic-covered conduit features outer sheathing made from high-density polyethylene (HDPE). Choose from either HDPE or PVC for bicycle conduit options.
Industry Applications and Uses for Conduits
Our conduits drive value in numerous industries and applications, including:
Bicycle conduit ideal for medium-throttle and medium-duty, bicycle and automotive controls.
Braided reinforced conduit for lighter-duty applications, such as seating, automotive and venting controls.
Bare Bowden for providing crush resistance in medium-duty applications.
The 73 series Bowden with plastic covering for environments requiring good corrosion resistance.
Lined bare Bowden to reduce friction in medium-duty projects.
The 75 series plastic-covered Bowden with liner for medium-duty applications where sheathing and friction reduction are both required.
Conduit Accessories
We offer multiple conduit accessories to help bring your projects to completion. Our inventory includes:
77 series solid wire core: These options are perfect for push-pull and custom controls, especially in heavy-duty environments. They offer extended rigidity and strength for actuation.
78 series conduit end caps: End caps and ferrules are compatible with custom and push-pull designs. We craft them from durable carbon steel and add zinc plating.
79 series solid wire core terminals: Our solid wire core terminals are at home in push-pull controls and custom or standard cable assemblies. We offer numerous forms for multiple applications.
Contact Us for Wire Cable Conduit and Accessories
Motion Control Technologies has been a leading supplier of industrial cable, rope and tools for businesses across many industries since 1998. As a full-service cable manufacturer, we have numerous capabilities for short-runs, high-volume production and custom solutions.
Contact us online for assistance or request a quote for your project today.