Custom Cable Assemblies and Cable Lanyards
There are many things to consider when it comes to engineering the most effective cable assembly or cable lanyard for your application. First of all, what type of load will the cable assembly be subject to? Is it tension, compression, static, or dynamic?
Tension Loads
If your project deals with tension, it's important to understand what that actually means. Tension revolves around physical objects and forces. If a physical object puts force on a cable, it's considered tension.
Custom-made control cables are effective in handling different forms of tension as they can connect forces over a set distance. However, cables are unable to push back on an object because this would create slack. It's important to understand tension is the basis for all types of pulling.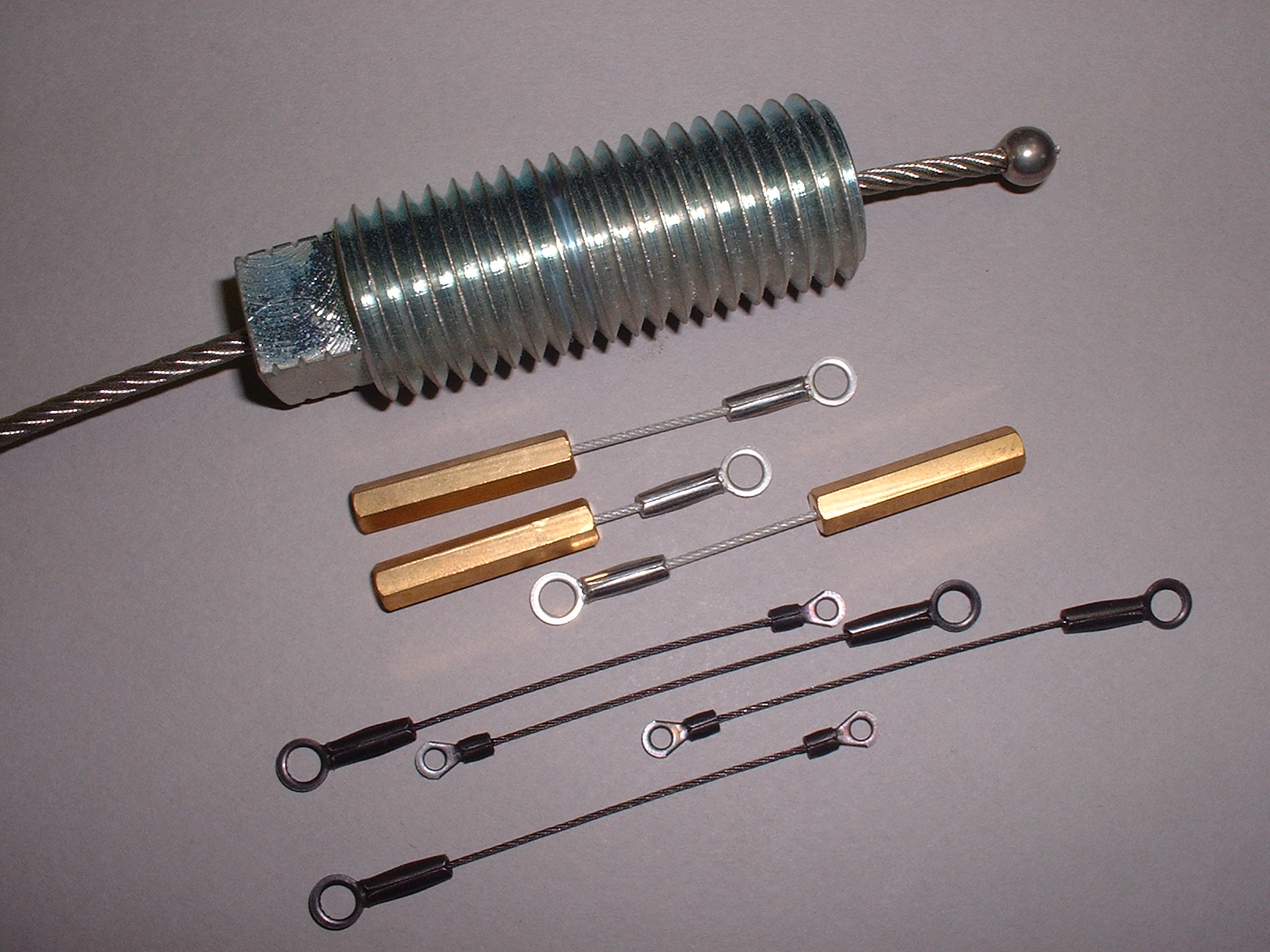 Compression Loads
Compression loads refer to materials, objects and structures withstanding pressure to reduce size. Custom-made mechanical cables dealing with compression strength prevent objects from moving further apart. Compression is an important factor of cable assembly, and manufacturers monitor this area, so products do not get crushed or deformed during use.
Static Loads
A static load is a weight or structure that stays in one place for an extended period. These objects are typically monitored for changes in movement periodically, but the goal is for them to remain completely stationary. Mechanical cable assemblies designed for these applications will contribute to an object remaining still.
Dynamic Loads
Dynamic loads exist on projects that move. Engineering the best fit for custom cable assemblies focuses on dealing with the anticipation of movement from physical objects and structures. Motion Control Technologies keeps dynamic loads in mind when engineering products because these projects handle velocity or direction.
Further Considerations
Next, one must figure out the work load, shock load (if any), safety factor, and durability considering the environment. For the cable selection, it is important to consider the construction, the diameter, and whether it should be bare or coated. The type of fittings and terminals need to be initially selected and then we will determine whether standard or custom fittings are required.
Deciding what you will use your custom assembly for contributes to its overall design process. Factors such as the assembly's diameter influence the durability of the cable. Larger diameters make thicker cables, and the assembly will withstand more weight.
Motion Control Technologies works to engineer the proper assembly cable coating to meet the needs of your project. Our coatings keep safety in mind for our customers whether it's nylon, vinyl or plastic. Adding layers of jacket material serves as layers of protection from stress on the jobsite and extreme weather conditions.
Equipping custom cable assemblies with an outer coating enhances the lifespan of the materials and slows the rate of potential corrosion. The right custom cable assemblies and lanyards are versatile tools for any industry.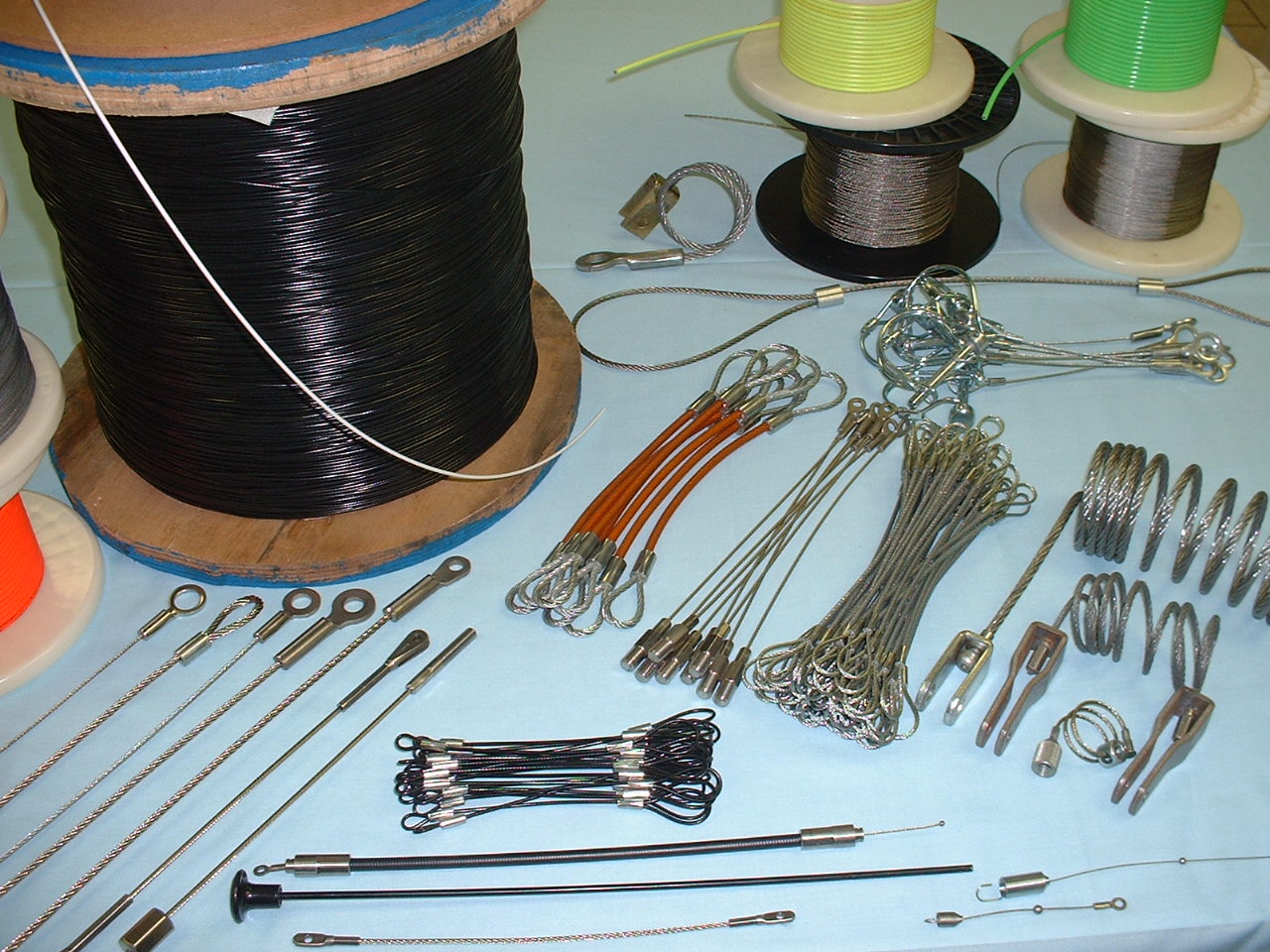 Indoor/Outdoor Conditions
Finally, one needs to decide whether the tolerance conditions should be tight, normal or relaxed. Where you will use your assembly or lanyard comes into play when working with us. One of the most crucial choices you can make in regard to mechanical cable and accessories relates to the material. You can choose between:
Stainless Steel: Stainless steel is a popular material for all industries because it withstands corrosive environments. Custom cable assemblies and lanyards in stainless steel will last, even when staying outdoors. Additionally, stainless steel can get cut, molded and fabricated to meet your specifications.
Galvanized Steel: Motion Control Technologies recommends galvanized steel for various indoor uses. The material is not as corrosion-resistant, but it is a powerhouse material for any assembly or lanyard. The material is reliable and carries a long life expectancy for our customers.
By considering these mentioned factors, the results of your custom cable assembly or cable lanyard will be as efficient and effective as possible. If you have any questions regarding the customization process of assemblies and lanyards, contact Motion Control Technologies today to speak to one of our professionals.
Safety Factor Ratios
| Ratios to Determine Min. Safety Factors | Min. Breaking Strength of Cable : Maximum Working |
| --- | --- |
| Normal Conditions | 5 :1 |
| Shock or Peak Load Conditions | 8:1 |
| Critical or Safety Conditions | 10:1 |
Specifying Custom Cable Assemblies / Cable Lanyard
This slideshow requires JavaScript.
Cable Lanyard Tolerances
| Assembly Length | Tight Tolerance | Normal Tolerance | Relaxed Tolerance |
| --- | --- | --- | --- |
| 0-2 ft | .030 in /.76 mm | .060 in / 1.52 mm | .125 in / 3.18 mm |
| 2-5 ft | .060 in /1.52 mm | .125 in /3.18 mm | .188 in /4.8 mm |
| 5-10 ft | .108 in /4.8 mm | .375 in /9.53 mm | .500 in /12.7 mm |
| 10-20 ft | .375 in /9.53 mm | .500 in /12.7 mm | .750 in /19.0 mm |
| 20-40 ft | .500 in /12.7 mm | .750 in /19.0 mm | 1.00 in /25.4 mm |
| 40-50 ft | .750 in /19.0 mm | 1.00 in /25.4 mm | 2.00 in /50.8 mm |
| Greater than 50 ft | Contact MCT Engineering | | |