Markets Served
Cable Lanyard & Assembly Usages
Mechanical Cable Assemblies and Cable Lanyards controls offer lightweight, dependable, and affordable solutions for the remote operation of latches, releases, and locking gas springs. At Motion Control Technologies, we offer more than just the parts needed for high-quality cable assemblies — we provide custom industrial control cable assemblies that companies and individual clients alike can count on for durability and performance.
Our inventory always includes a diverse range of commercial cables, galvanized and stainless wire rope cable lanyards, conduits, swaged fittings, miscellaneous fittings and much more. Each component in our selection meets the highest standards for quality and durability, meaning our customers can count on getting value for their investments. In short, whatever you require to customize your industrial control cable assemblies, you'll find it at Motion Control Technologies.
As the leading industrial control cable manufacturer, we serve an ever-increasing number of market industries, including:
Automotive:

Shift cables, clutch cables, hood release, fuel door release.

Heavy Truck:
Hood check cables, restraint cables, trailer door cables.

Furniture:

Recliner release, cabinet security cables, gas spring release, remote latch and lock cables.

Security Products:
Bicycle restraint cables, computer security cables.

Electronic Products:
Copier drive cables, ribbon drive cables, push-pull controls.

Outdoor Power Equipment:
Throttle controls, choke controls.

Appliances:
Push-pull controls, door restraints on dryers and stoves.

Medical Products:
Diagnostics, Surgical Instruments, Medical Device Cables.
Get Quality From Your Control Cable Manufacturer
No matter which industry you operate within, you need quality from your mechanical, military or medical cable tether manufacturer. Quality means that your technicians can work safely, that your products will perform consistently and that you will deliver results that represent your full potential.
When you choose Motion Control Technologies, you always get high-quality industrial control cable assemblies. We have the depth of experience needed to deliver top-tier quality, and we pay attention to the details so that every assembly we customize is consistent with our standard of excellence.
Customer Service and Support When You Need It
We are committed to providing personal, rapid and professional service to each customer, whether it's a large corporation or an individual. We provide much more than just industrial control cable assemblies. Because of our experience, we have a wealth of knowledge in this space that our clients lean on as they make important buying decisions. When you need expert guidance — either before, during or after a project — we're here to answer your questions and point you in the right direction.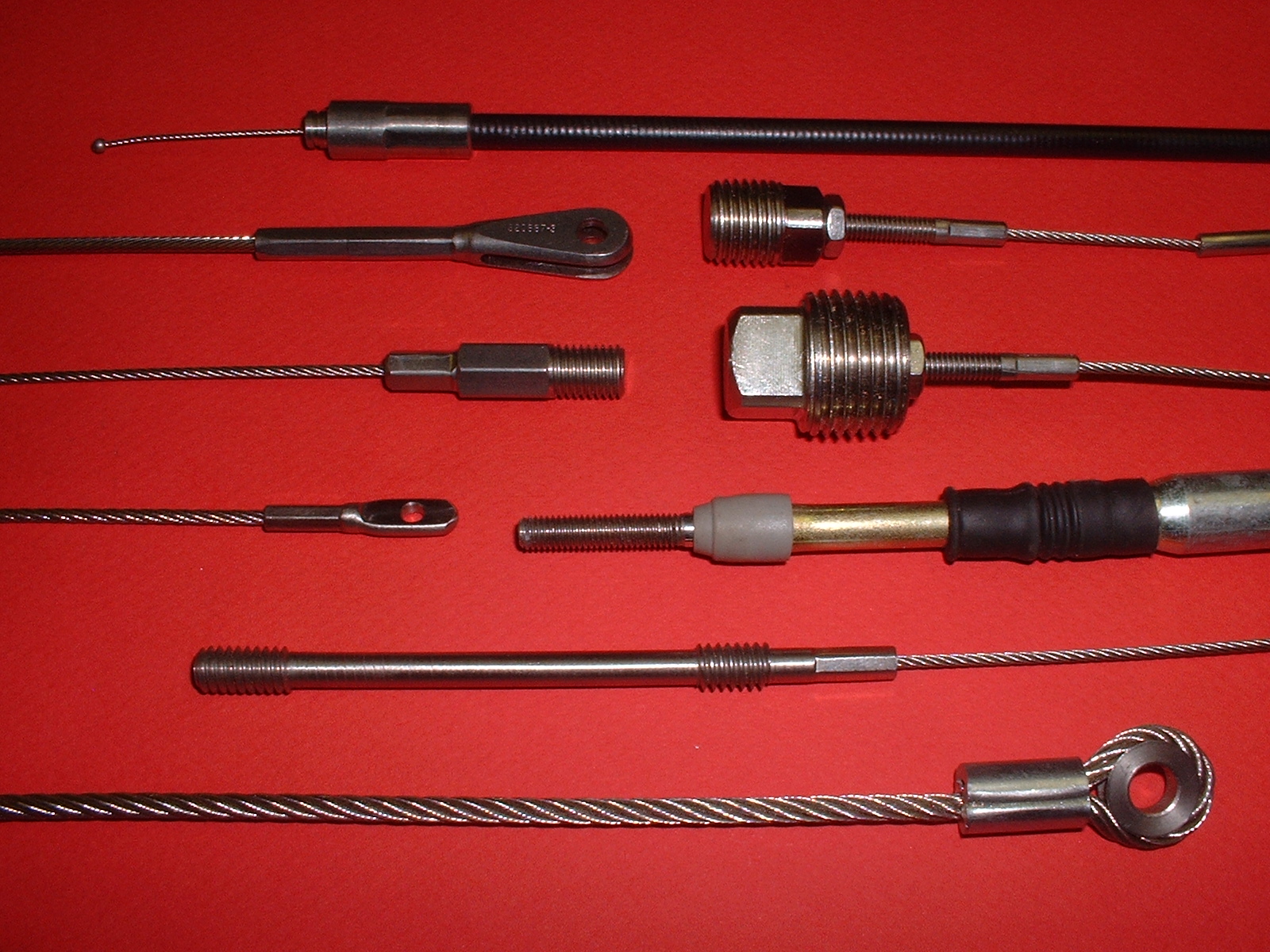 Find a Long-Term Cable Solution
We're always happy to customize medical device cable assemblies and other products on a one-off basis. But through the years we've found that our customers come back to us time and time again because of how we help them with mechanical cable applications. We're proud to offer a blend of high-quality products and outstanding customer service, and our customers appreciate our approach to meeting their needs.
Experience That Makes a Difference
Since 1998, the team at Motion Control Technologies has been providing the very best in industrial control cable assemblies. That means we have more than 20 years of experience meeting the needs of clients and companies operating in the industries listed above.
Why is experience so important when choosing an industrial control cable manufacturer? Because experience means there's little we haven't seen before. Over the past two decades, we've constantly embraced new technologies and sought to innovate so that we're always offering the latest and greatest when it comes to mechanical cable applications.
Today, we still operate with the same commitment to quality, customer service and innovation we started with back in the late 1990s. Finding the right provider of industrial control cable assemblies can help transform your business and put you on a long-term path to growth. Let our team be the catalyst that helps your business achieve sustained success.
Contact us if you have any questions about the industries we serve or the services we provide.