Mechanical Cable Assembly
Cable assemblies are expected to work hard day in and day out while creating safe conditions and long-term value. But only high-quality mechanical cable assemblies perform as needed each day to create the desired conditions.
At Motion Control Technologies, high-quality cable lanyard assembly manufacturing is our specialty. Since 1998, we've been the go-to provider of mechanical cable assembly manufacturing services for a range of companies and individual clients. We're proud of the many long-term relationships we maintain, because those relationships are a testament to customer satisfaction and the outstanding solutions we provide.
Though it's possible to find generic, off-the-shelf solutions when you need a mechanical cable tether assembly or a similar product, customization makes all the difference. Learn more about the importance of customization in mechanical cable lanyard assemblies and the services you'll find at Motion Control Technologies.
Why Is Customization So Important?
When you choose Motion Control Technologies, you'll find more than just parts. We provide custom cable assemblies made with components that meet the highest quality standards. Our selection of components includes:
Commercial Cable Lanyards: Find both stainless and galvanized steel cables in our inventory. These commercial cables represent a cost-effective solution for customers who need corrosion resistance.
Galvanized Wire Rope Cable Lanyards: We can provide stainless and galvanized wire rope cable lanyards in various styles, including loop/loop, loop/eye, loop/loop/tab and eye/eye.
Swaged and Miscellaneous Fitting: An important part of offering a truly customized solution is ensuring your selection of components is comprehensive. We provide a vast selection of swaged and miscellaneous fittings so we can adapt our solutions to your needs.
Conduits: Find conduits that meet a range of specifications in our selection, including 70 series braided reinforced conduit, 72 series bare Bowden conduit, 73 series Bowden conduit, 74 series bare Bowden with liner, 75 series Bowden with liner and 76 series bicycle conduit.
Whether you need mechanical cable assemblies, cable lanyards, cable tethers or something else entirely, get exactly what you need when you choose custom mechanical cable assembly solutions from Motion Control Technologies.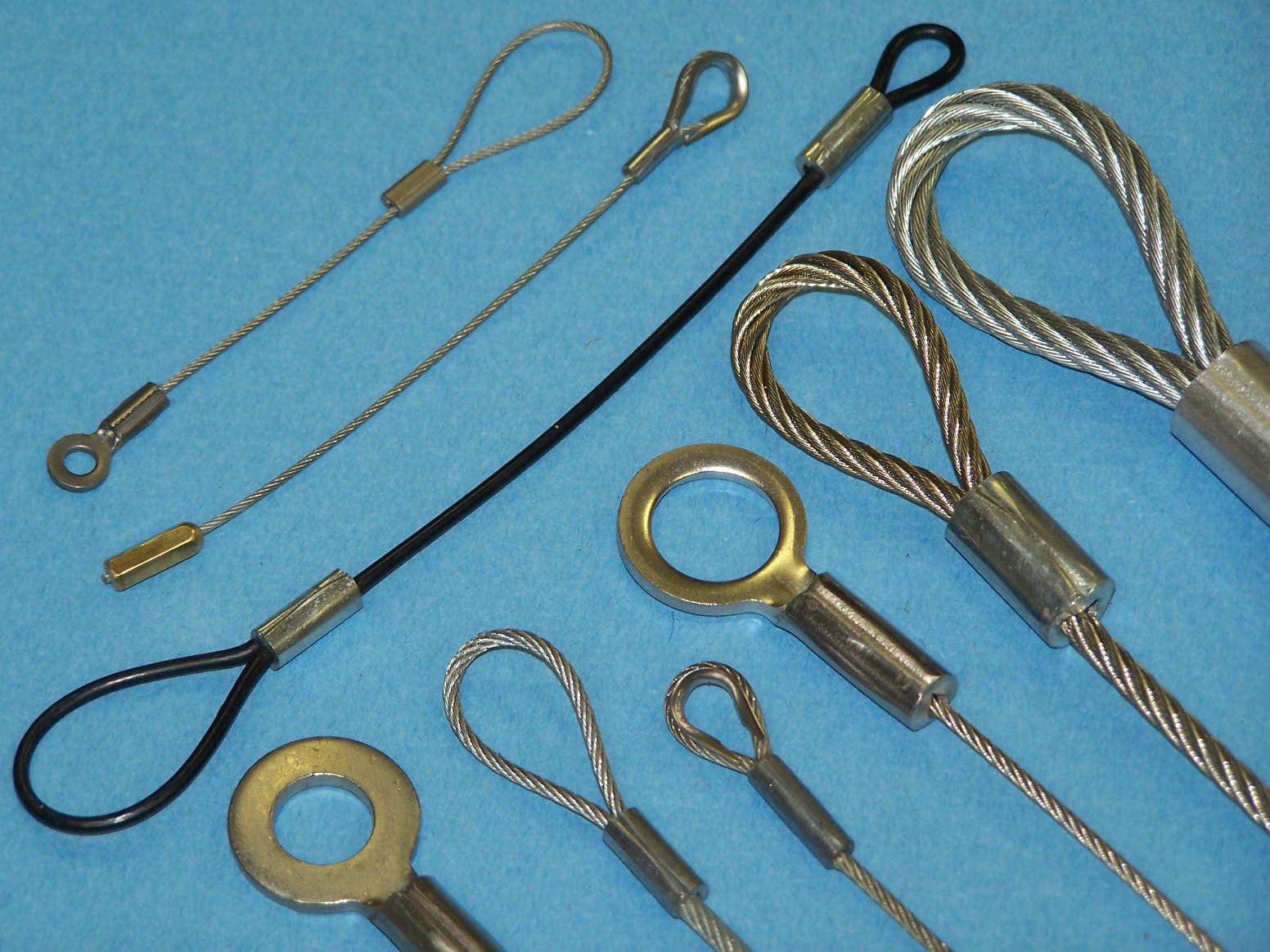 What Industries Do We Manufacture Assemblies For?
At Motion Control Technologies, we provide industrial cable assemblies for companies that operate in the following industries:
Appliances
Medical Products
Heavy Trucks
Security Products
Electronics
Outdoor Power Equipment
This is just a small sample of the types of customers we serve with mechanical control cable assemblies. Because we offer custom solutions, we can adapt our mechanical cable assemblies to almost any customer's requirements. Whatever type of mechanical conduit or mechanical swaged cable assemblies you need, we can deliver.
Choose Experience When You Choose Motion Control Technologies
You have options when searching for mechanical cable assembly companies. At Motion Control Technologies, we offer a huge selection of mechanical swaged and mechanical conduit cable assemblies, in addition to providing outstanding customer service.
Since 1998, we've proudly serviced a range of customers in various industries with mechanical control cable assemblies they can count on. Contact us to learn more about what we can do to meet your needs.